Terraced Rice Paddies and Mirrored Ponds: A day in Yamakoshi (Part 1)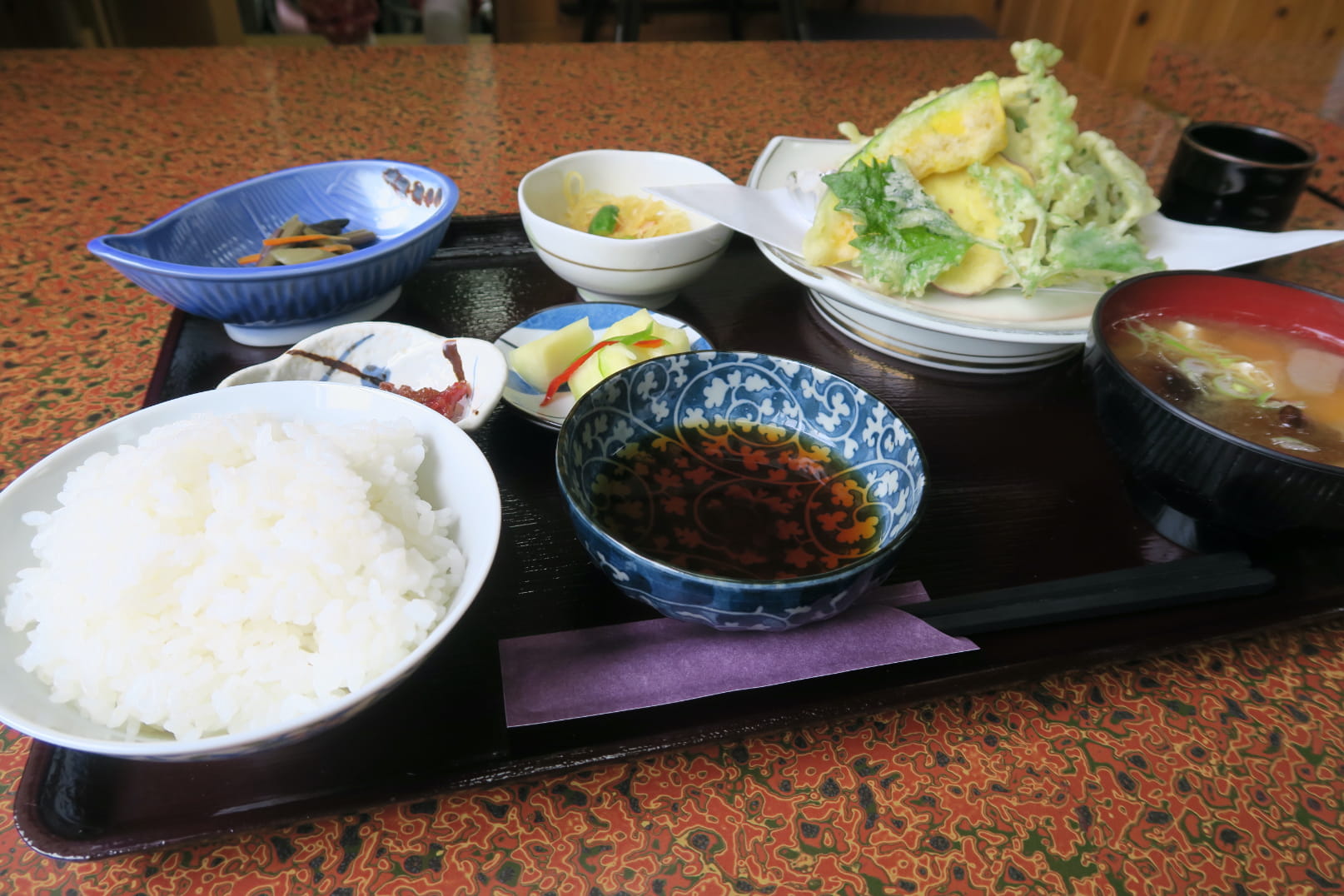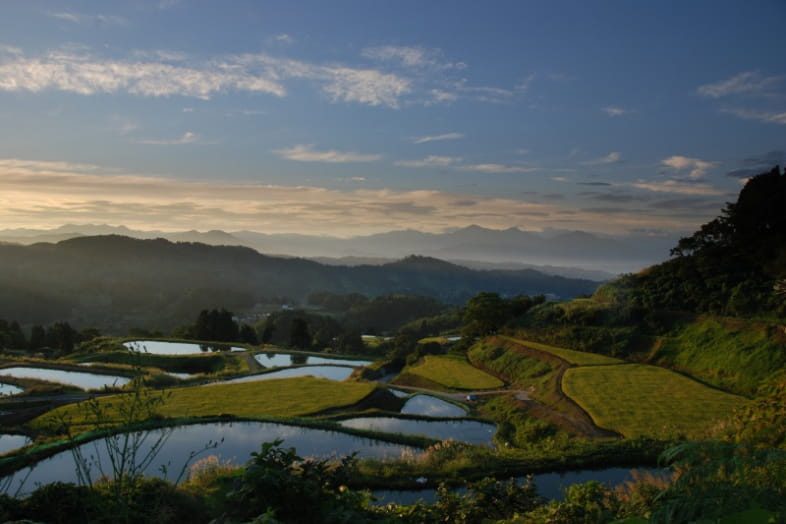 Stunning Terraced rice paddies, a precious moment here inYamakoshi!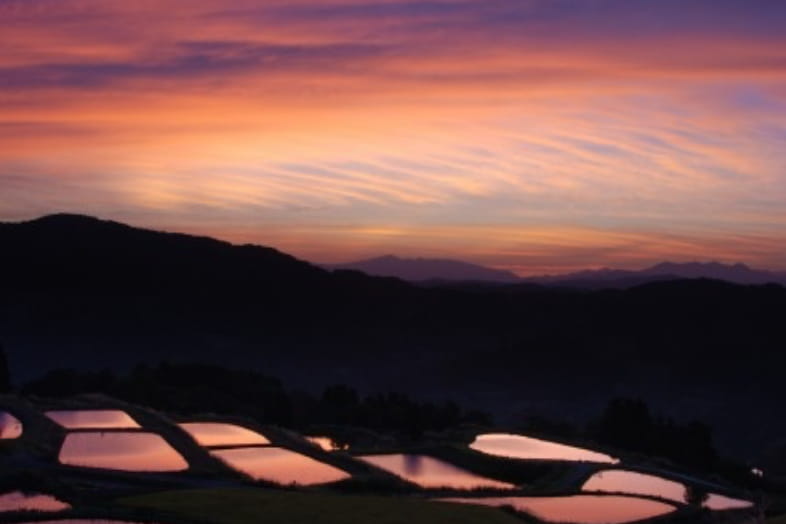 Sunset view from Mt. Kanakura
Yamakoshi village is known throughout Japan and, in some cases the world, for reasons ranging from the beautiful and impressive, to the devastating and horrific. But, if spending time in Yamakoshi will teach you one thing, it's about strength, unity and kindness.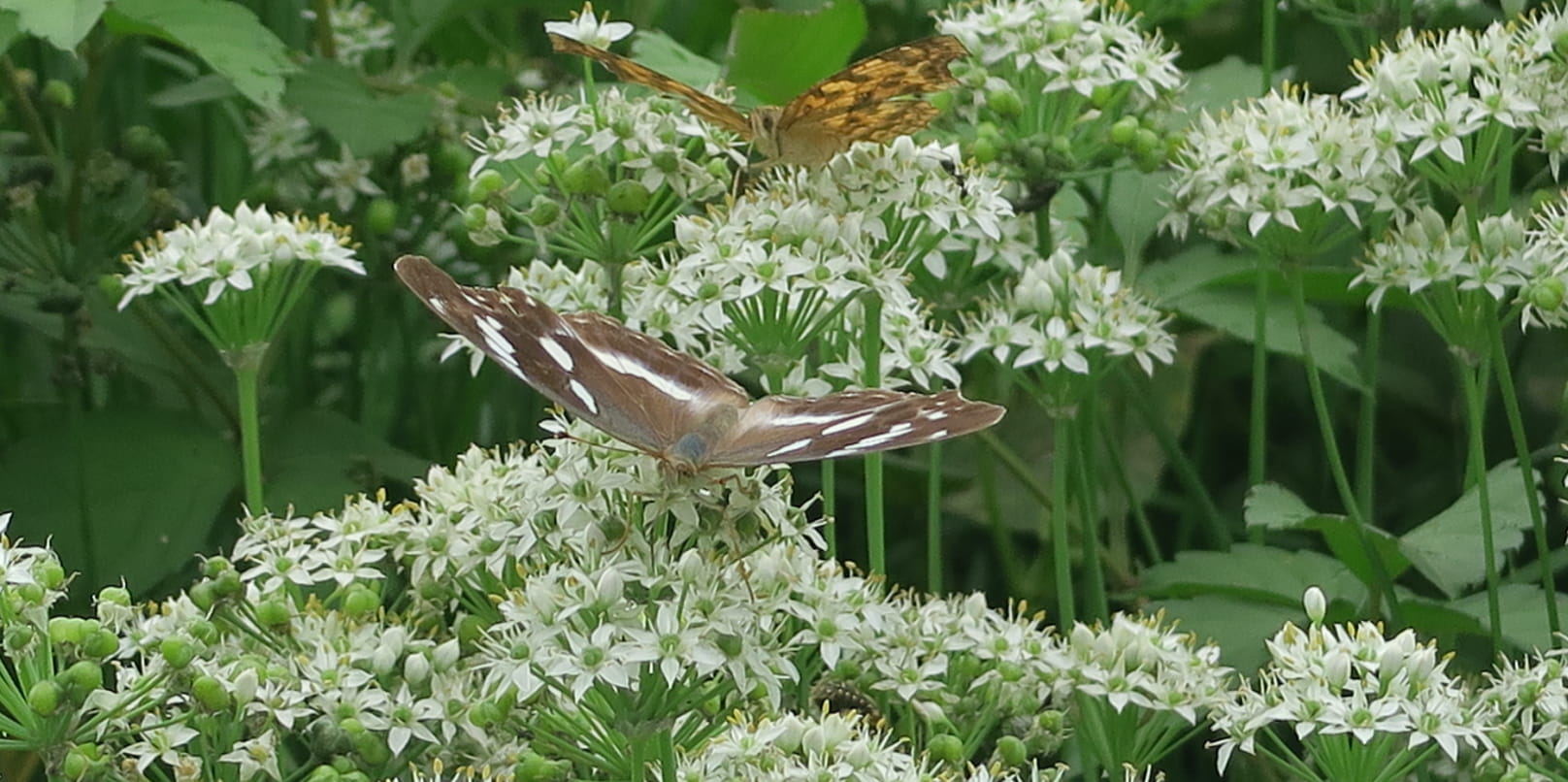 Yamakoshi village in Nagaoka City, Niigata, is perhaps the most intensely remote and isolated village I have ever been, but one that does not come without a lot of fire, passion and warmth. I got the sense that this was the kind of place where everyone knew everyone else, and where visiting guests soon became the topic for some exciting village natter. In fact, I was so much the talk of the town that some people even greeted me by name. Cars passed by on the roads only once every few seconds and people waved from their windows to those working in the fields or outside their houses. The landscape was completely quiet and still, so much that you could hear the trees rustle in the breeze and the sound of your own gentle footsteps as you pace around some of the most exquisite golden rice fields that you may ever see. But, as I progressed in my journey, I soon discovered that it had not always been like this.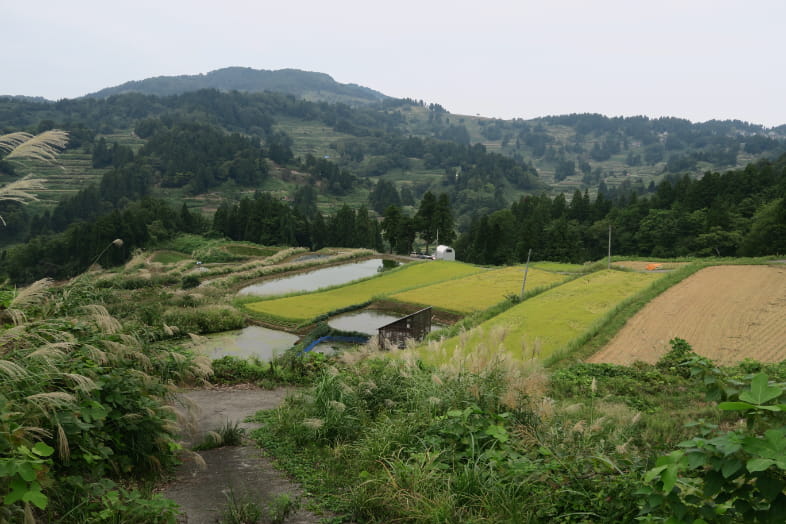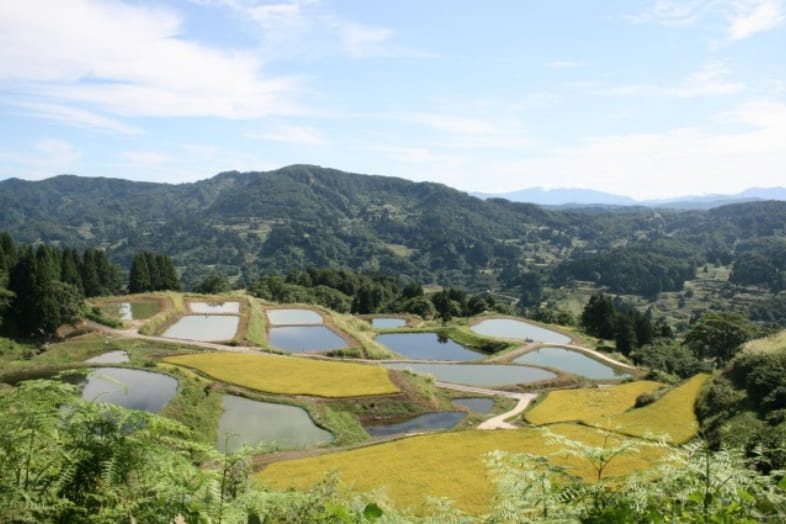 I made my way by clover bus to Fukko Koryu Kan Orataru. It was at this museum that I began to realise the terrible toils the land and its people had endured not so long ago in the Chuetsu earthquake of 2004. The walls were paved in images of collapsed houses, sunken and heavily cracked roads, immeasurable floods and sunken houses. I was taken through to an area with a 3D map of Yamakoshi on the floor in front of me. The presentation was turned on and, although in Japanese, I could clearly see and understand the devastation that occurred there. And, as the projected image began to shake, the picture began to split and the room rumbled and thundered in a terrifying visual recreation of the earthquake. It occurred in a mid-mountainous, heavy snow fall area, causing a total of 68 deaths and 4,795 injuries, with 632 of them being serious. Helicopters were flown in and rescued the inhabitants, most of which were left completely homeless. If this wasn't enough,120,875 of the houses damaged with 2,166 completely destroyed and only 40,406 buildings in Niigata prefecture left standing. But the damage was not finished quite yet.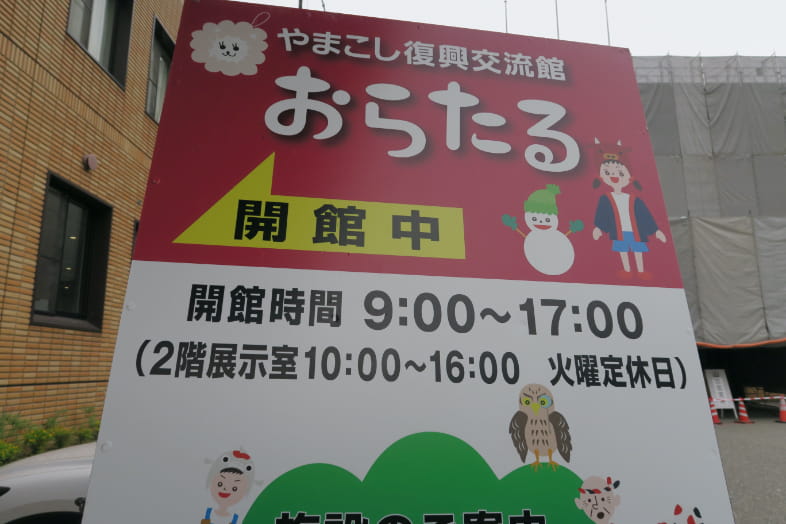 Fukko Koryu Kan Orataru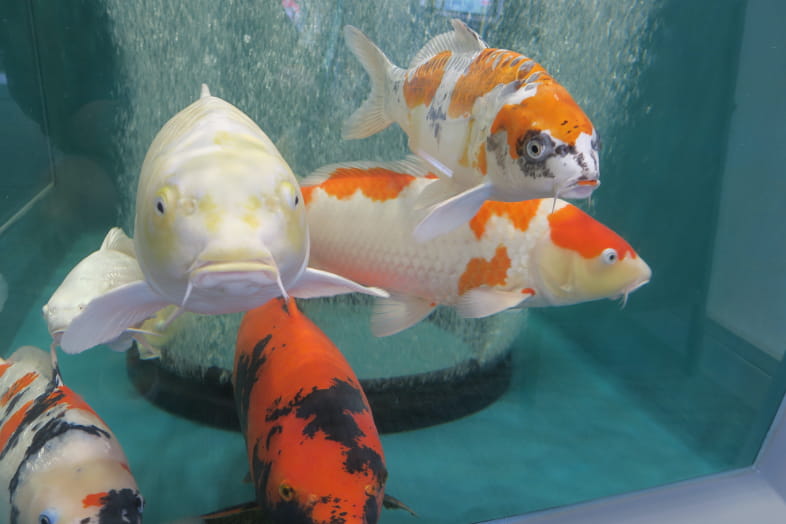 Yamakoshi is also famous for Nishiki Koi ( Carp )
In 2005, the area experienced some of the heaviest snow fall on record since 1986, with the maximum snow fall being 356cm on March 14th. This caused further damage to Yamakoshi village, as many of the older citizens couldn't go back to their houses to remove the heavy snow from their roofs. In the meantime, many squeezed into just a few in temporary houses, living there for around 3 years. But despite it all, the people never gave up hope.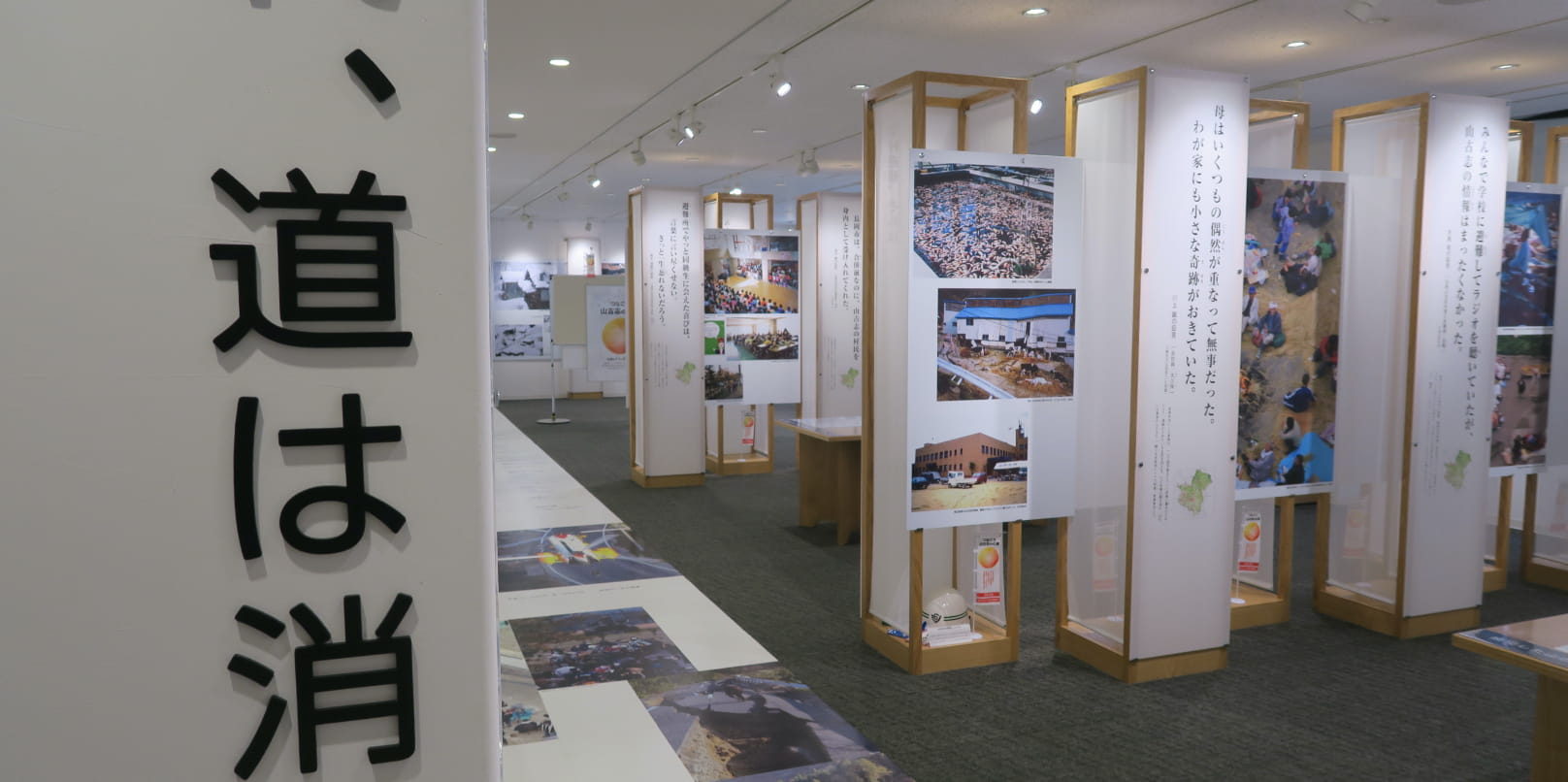 The exhibition serves as a great reminder of the events that occurred in the mountainous village. It outlines their suffering but does not focus on it, instead choosing to give preference to the strength and positivity of the people, to the way they managed to work together to regain their homes and industries when they had lost everything, and the ability for the whole of Japan to come together when to support a suffering area.
Fukko Koryu Kan Orataru has some really informative videos available in English, as well as some vibrant, amazing, welcoming staff, coffee, tea and some short-bread styled biscuits in cute alpaca packaging that I will miss dearly.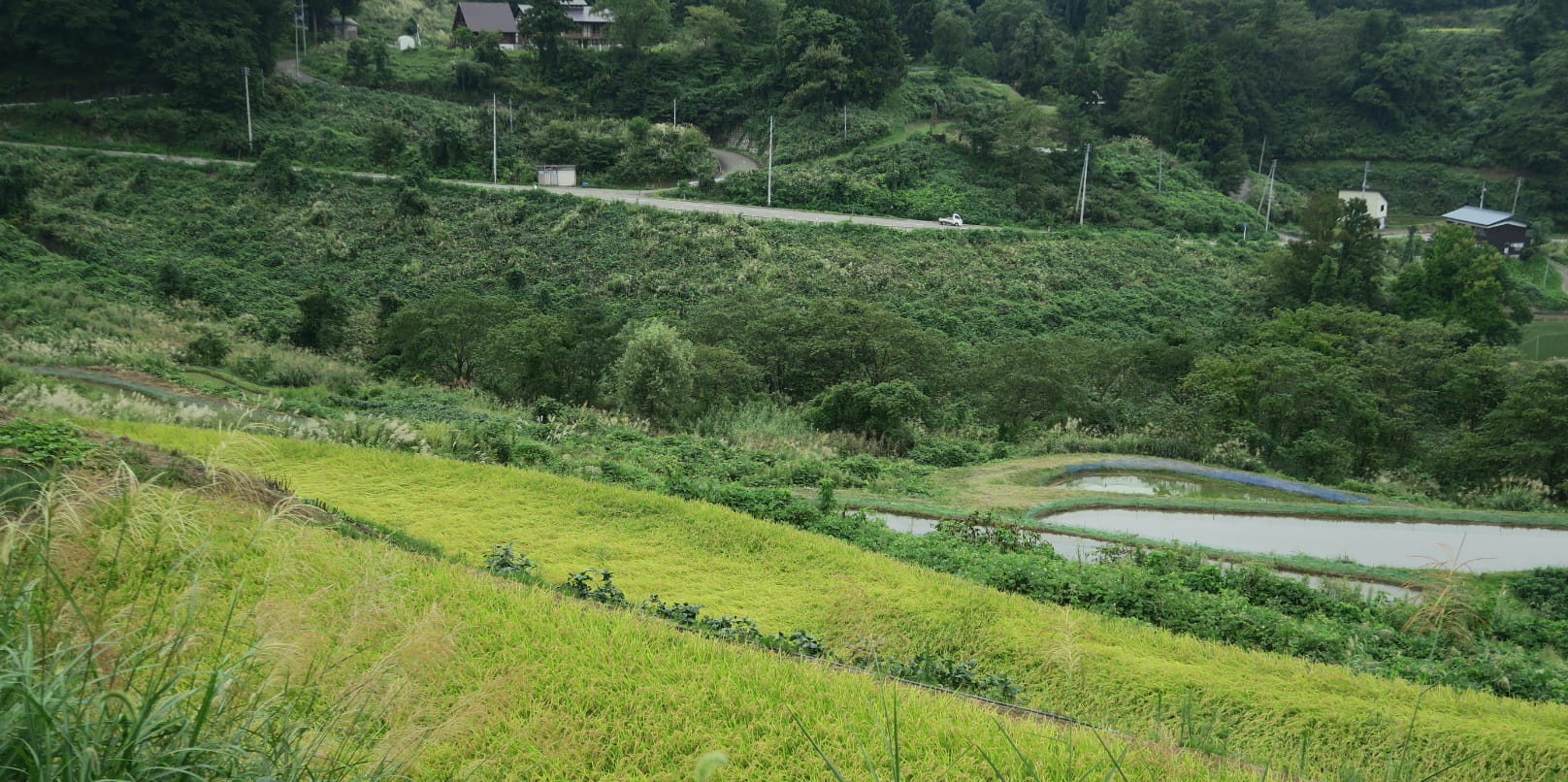 Just an easy 5 – 10 minute walk from there are some amazing view points, such as Kofuku shi, where you can see the epic layers of golden terraced rice paddies, small farms and mirrored Nishiki Koi ponds. The views are quiet, serine and simply breath taking. Simply ask for a map and maybe a recommended view point from one of the helpful staff at Fukko Koryu Kan Orataru and take a stroll to the the famously golden, tiered and exceptionally unique landscape. By the time I returned to Orataru, it was already time for lunch. I had been recommend a fresh, farmer's restaurant next to Mushigame bus stop, so I hopped on the Clover bus waiting outside the exhibition building and was taken to the front of the shop for the fixed price of just ¥200 (¥100 for children).Be sure to bring some change for the clover bus, which is a fixed price, regardless of where you will get off.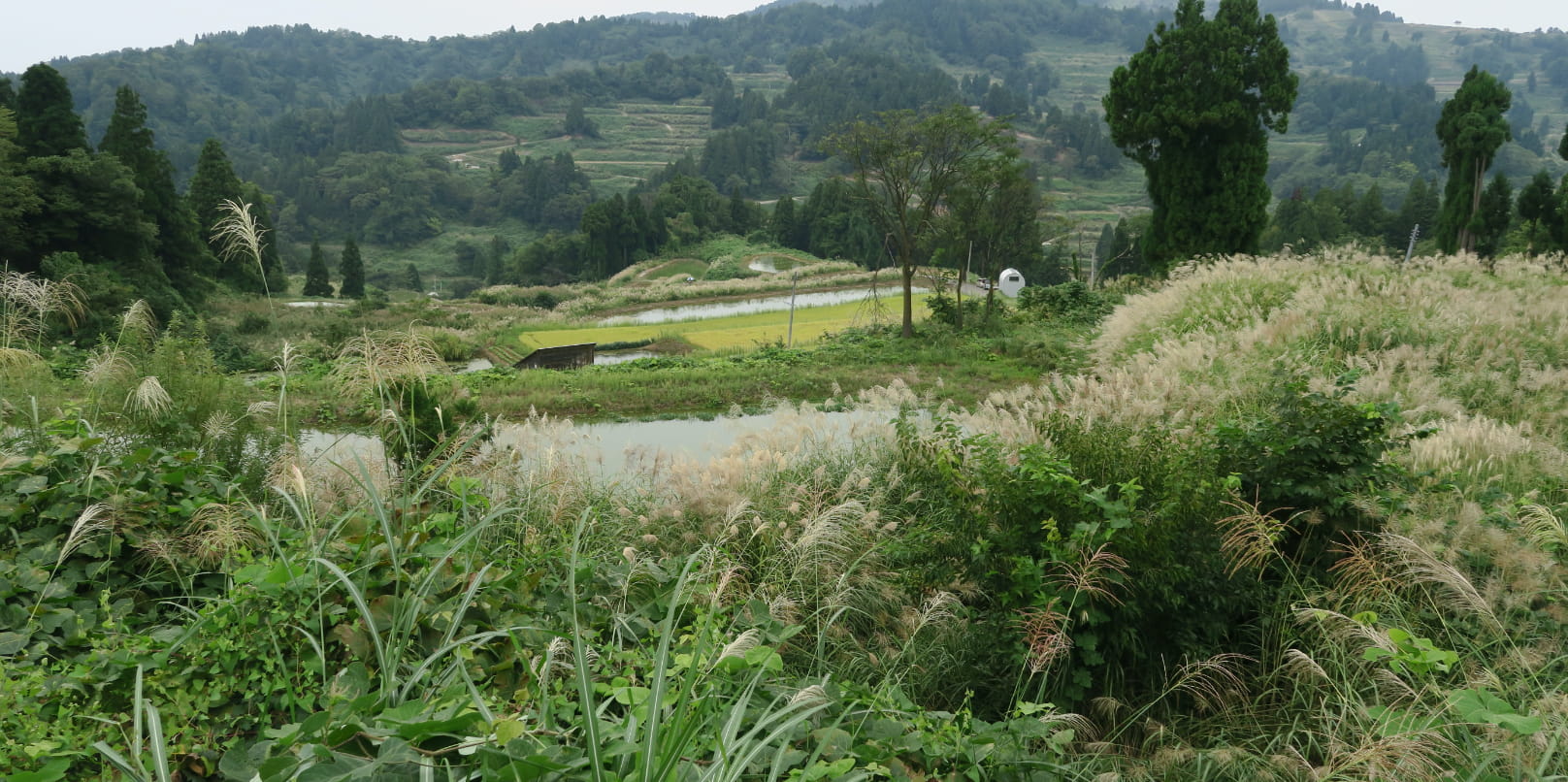 The restaurant, named Tanada, is run by a kitchen full of oba-chans ('grandmothers'), features a small farmer's store full of freshly grown vegetables just next door and is pretty much as traditionally, country Japanese as you can possibly get. The tables are low, you are seated on floor cushions, the place is warm and there is a TV playing is the distant background. Couple this warm and cosy setting with a warm cooked, homemade meal and a grandmother-like figure, and you'll feel like your at home again.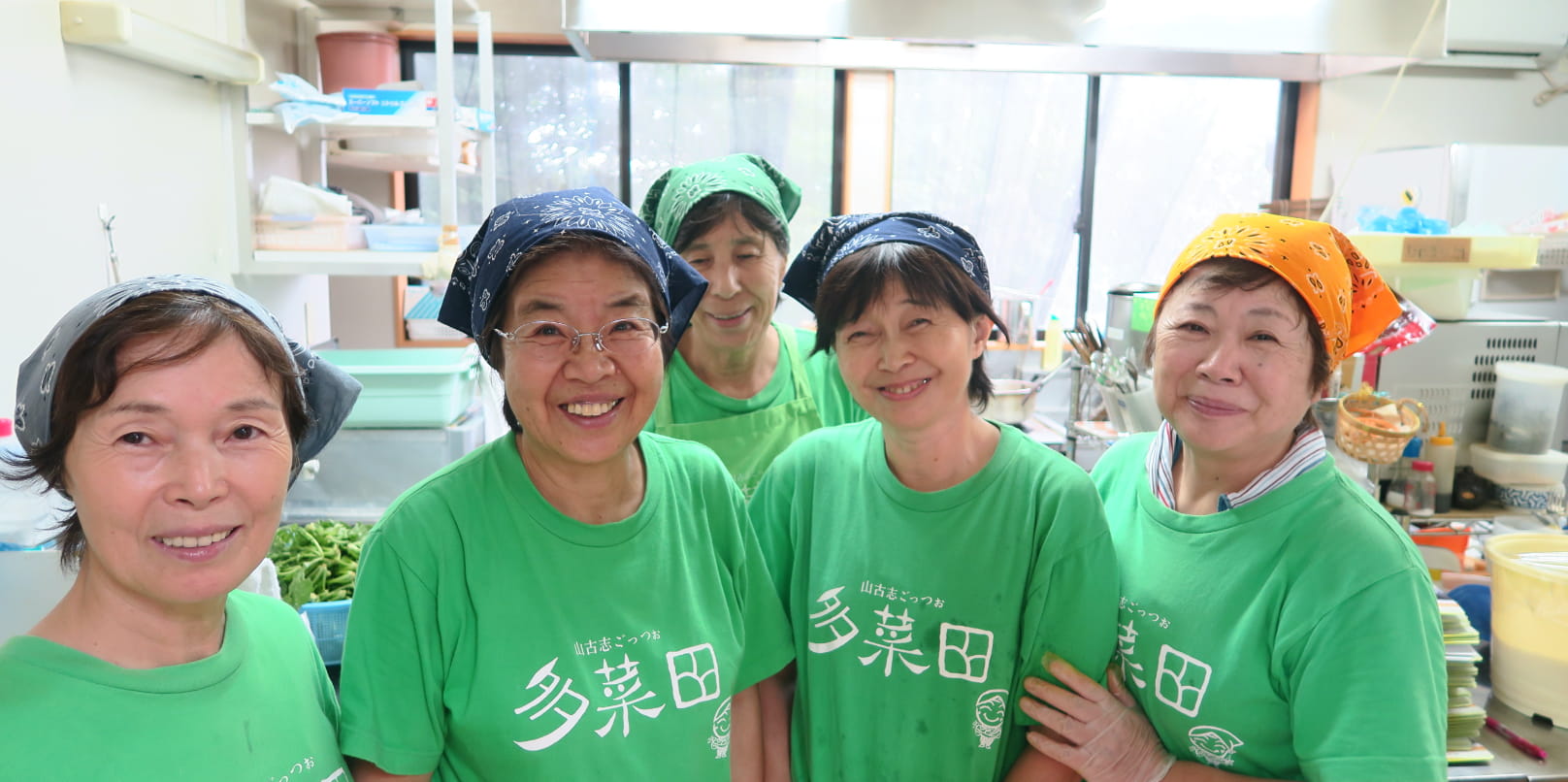 Thank you for wonderful & fresh meals!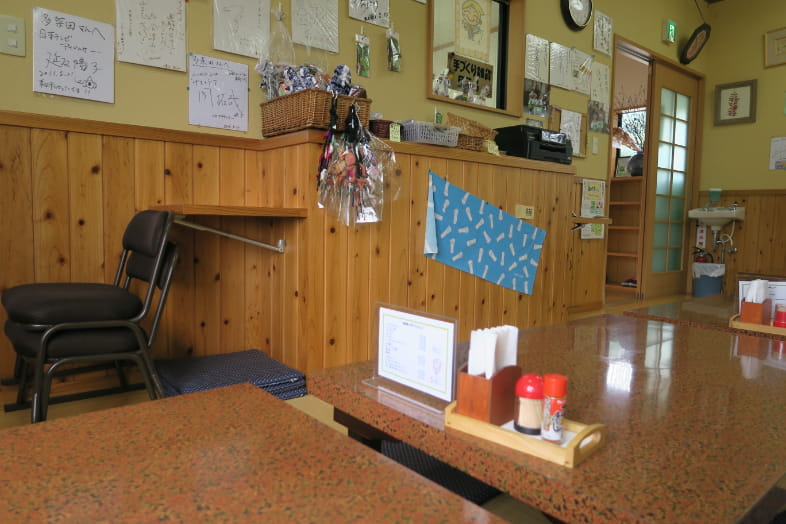 At Tanada restaurant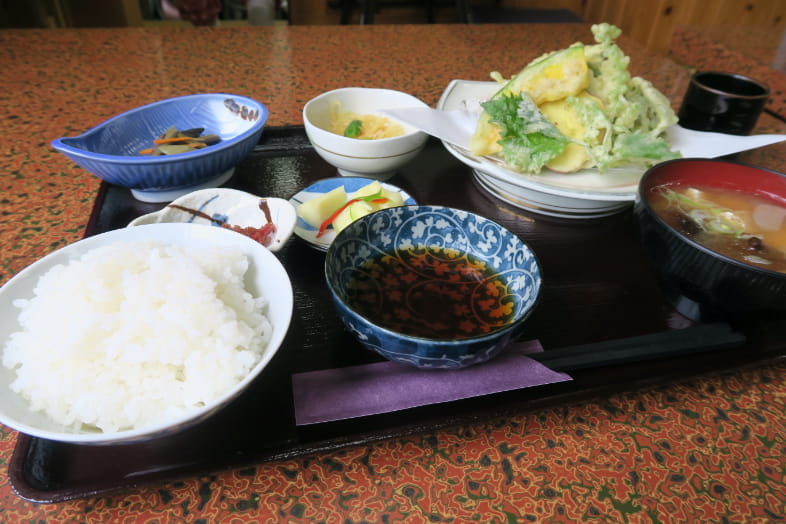 多菜田定食天ぷらコース : tempura Teishoku (set) meal
I had the tempura Teishoku (set) meal. It featured the freshest and largest variety of home grown vegetables I'd ever seen in just one meal, some of which were coated in the gloriously crispy tempura coating. There was a dipping sauce, pickled vegetables, miso soup and as much famous home grown Niigata rice as you can stomach. There are two types of Teishoku meals, costing ¥1,200 each, as well as a range of smaller, cheaper meals if you want something a little lighter. As with this meal, and with Yamakoshi in general, you are sure to find something that you have never experienced before.
See next
The sunken house: A day in Yamakoshi (Part 2)